SAN DIEGO — PedWest, the Pedestrian West facility at the San Ysidro port of entry, has reopened to foot traffic after nearly three years of closure.
San Ysidro Port of Entry is one of the busiest land border crossings in the world. PedWest was closed at the beginning of the pandemic, although it was briefly used in April to handle Ukrainian refugee claimants.
When PedWest ceased operations in April 2020, it had been open nonstop. When it reopens on Monday, its hours will be restricted to 6 a.m. to 2 p.m., at least temporarily.
Nonetheless, many local business owners and other individuals who routinely cross the border on foot are ecstatic about this development.
Olivia Campos, proprietor of Carolin Shoes on San Ysidro Boulevard near the border, remarked, "It will be quite beneficial."
She opened in her current location in December 2019, just a few months before the outbreak of the 
pandemic and the closing of PedWest, which resulted in fewer clients because they were unwilling to 
wait in PedEast's significantly longer lines.
"Sometimes it takes three to four hours to cross the border," she told CBS 8 News.
Sincerely, if you only wish to purchase one or two items, it is not worth your time.
She is optimistic that this reopening, albeit with limited hours, will improve her bottom line and that of 
other small companies along the border that have survived the pandemic.
She continued, "I believe there will be a gradual rebound, since it will benefit the majority of the 
remaining firms here."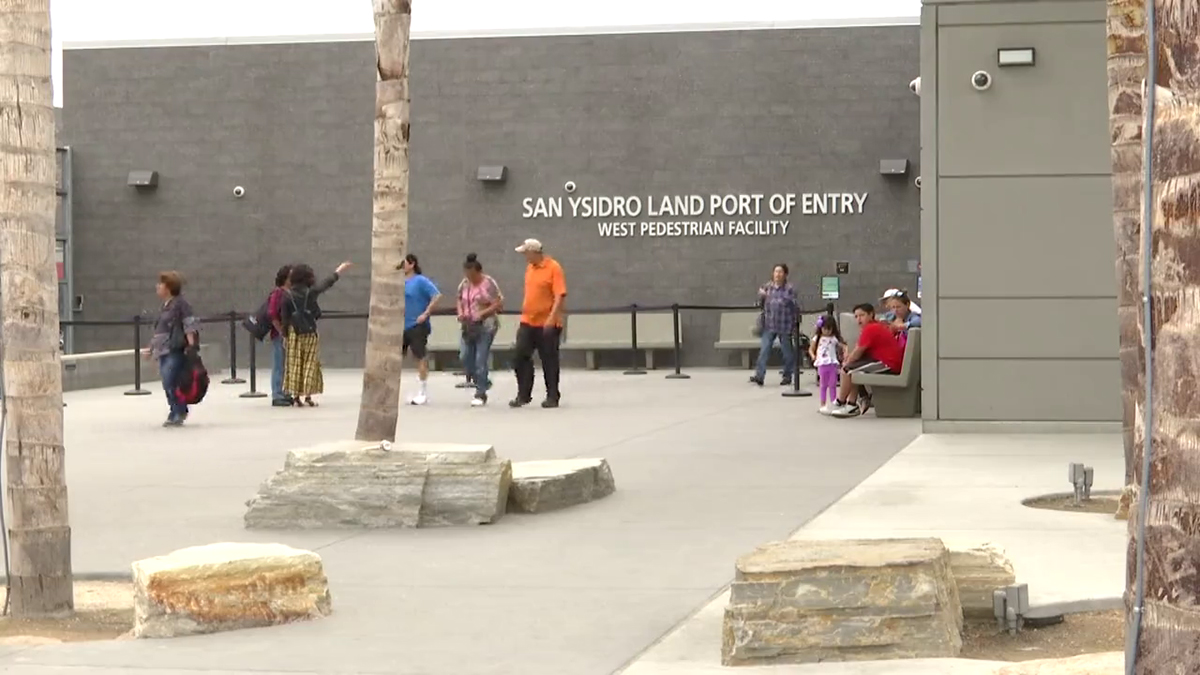 Customs and Border Protection stated in a statement, "In an effort to provide additional crossing 
flexibility and service to our binational communities, we are working to restore our services to their 
pre pandemic levels" and  "We will continue to effectively manage wait times to improve the  border 
crossing experience  for travelers entering through the San Ysidro Port of Entry."
It is a nice change for people who traverse this area almost regularly.
Jeff Brick, who lives in Tijuana with his family and crosses on foot every day to work in the 
United States, said, "It's excellent news." According to Brick, the crossing currently takes between two 
and three hours.
"It merely lengthens my workday and reduces my productivity because the more time I spend in that queue, the less time I have to devote to the task," he explained.
However, not everyone is rejoicing.
Irwin Palacios, the proprietor of Maya's Gourmet Pizza, which is located close to PedEast, stated,
"I believe it will be detrimental to my business." He reported that the closure of PedWest had increased his foot traffic, particularly during midday.
"Now, some people will be crossing at Las Americas and going to work or returning home," he added. "But for me, those going to work or returning home have to pass through here, and I'll get their business!"
Customs and Border Protection provides a website and a mobile application for checking
hourly-updated wait times at the border.